The Dubliner's - Traditional Irish Pub in Dubai
When the weekend comes around the Dubai nightlife goes up a gear as Dubai's favourite Irish bar, The Dubliner's, gets ready to party. Learn more about this legendary Irish haunt.
Special Offers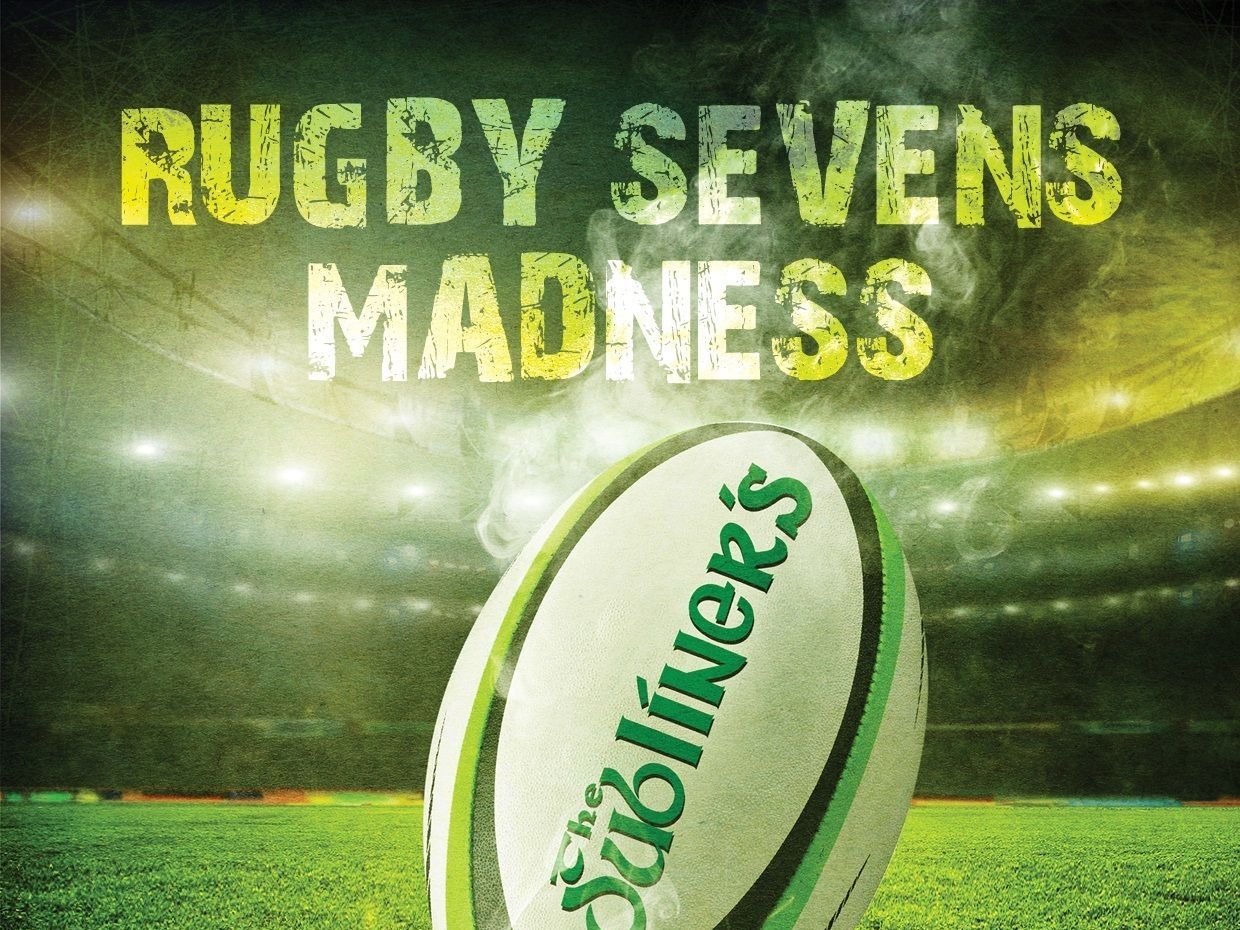 December 1 & 2
The ultimate Dubai Rugby Sevens party destination Learn More
Rugby Sevens Madness
Make the Dubai Rugby Sevens matches exciting and memorable at Dubliners.

Warm-up before the matches with a full English breakfast and a half litre glass of goodness for AED 79 or keep the adrenaline rush going at our after party with the gang.

60 seater shuttle buses will transport guests to and from the stadium.

December 1 & 2 | 09.00AM - 11.30AM
Offer valid only on 01 & 02 December
Not in conjuction with any other offer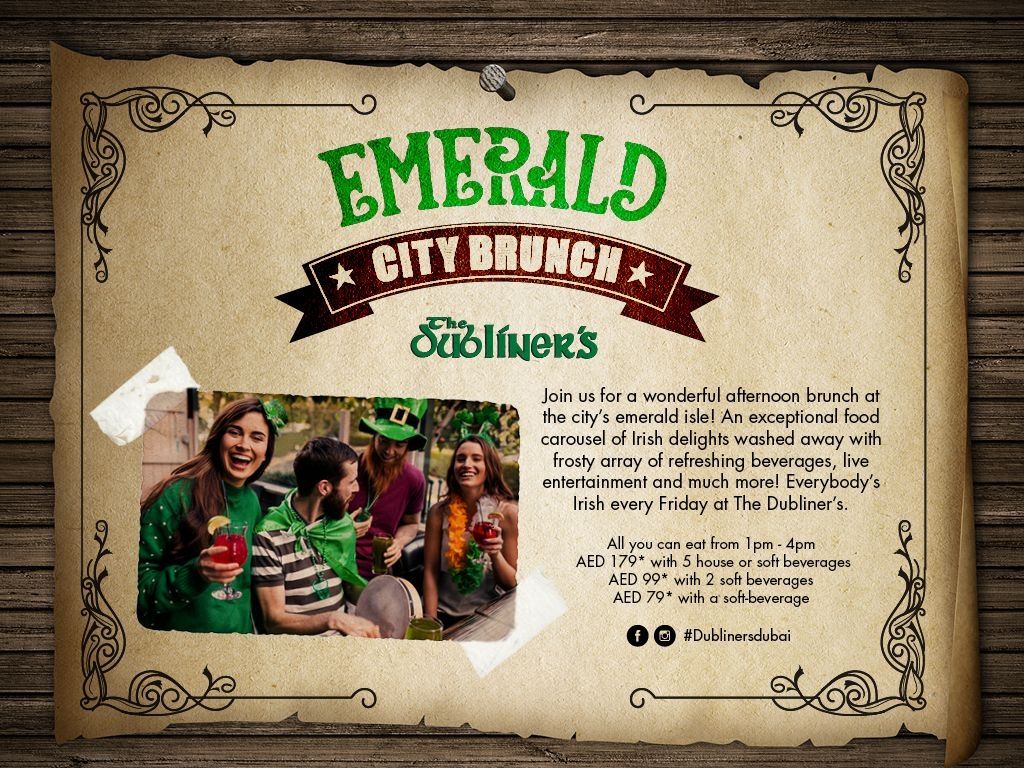 Every Friday from 1.00 PM - 4.00 PM
Everybody's Irish every Friday at The Dubliner's. Learn More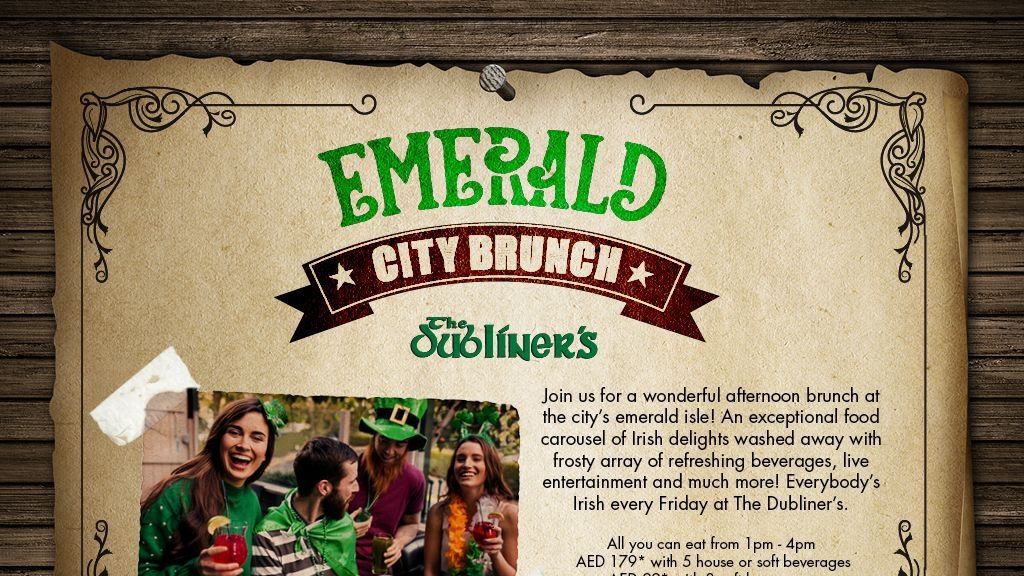 Emerald City Brunch
Join us for a wonderful afternoon brunch at the city's emerald isle!An exceptional food carousel of Irish delights washed away with frosty array of refreshing beverages, live entertainment and much more! All you can eat from 1pm - 4pm

AED 179* with 5 house or soft beverages
AED 99* with 2 soft beverages
AED 79* with a soft-beverage
AED 79 with 2 soft beverages Children Package (6-12 years old)

Enjoy "Buy 2 get the 3rd free" drink special offer from noon to 6pm.
Every Friday from 1.00 PM - 4.00 PM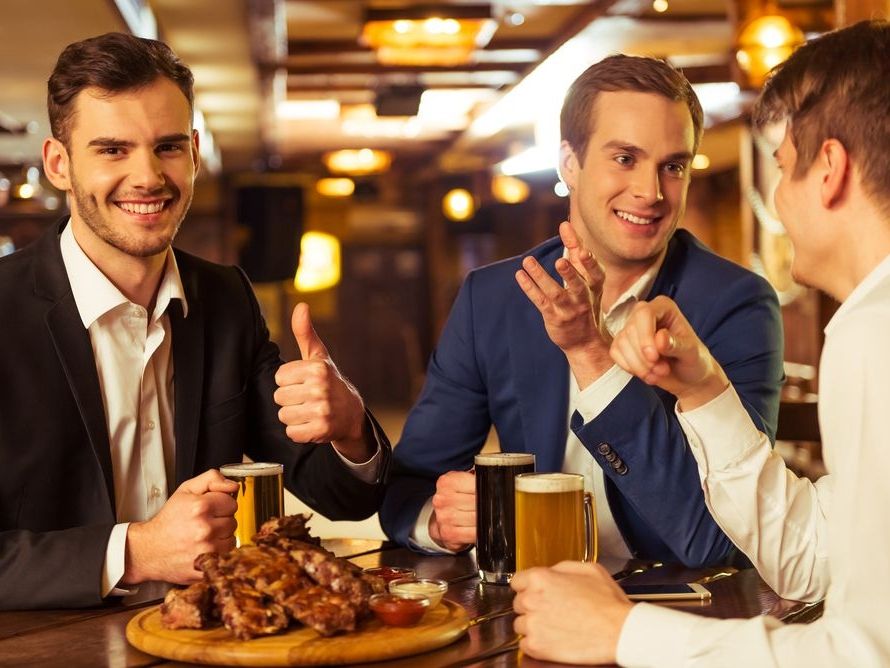 Sunday to Thursday
ENJOY 2 COURSE LUNCH WITH ALCOHOL OR NON-ALCOHOLIC DRINKS FOR ONLY AED 99 Learn More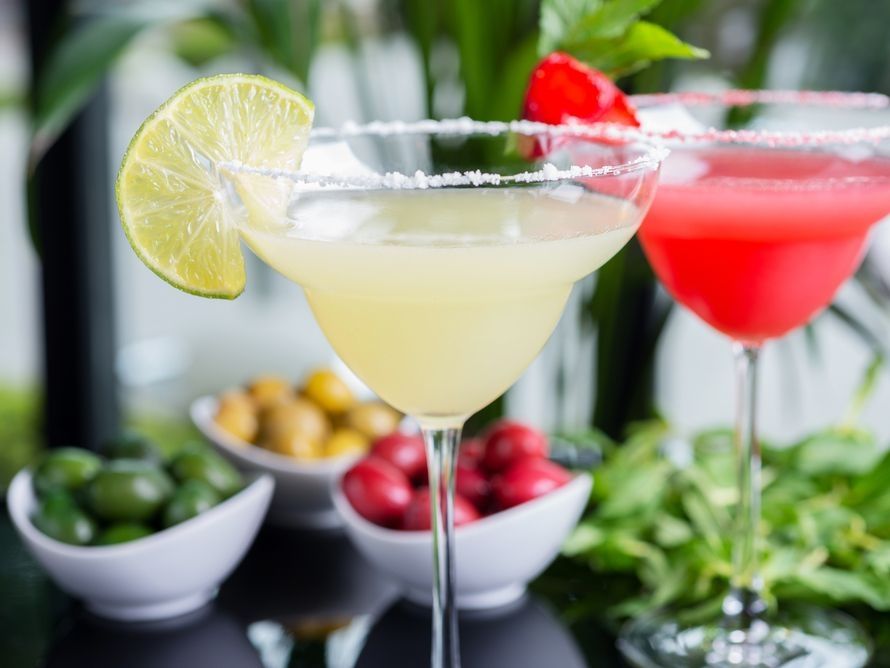 Every Monday 7 pm - 10 pm
Let the madness begin.... Learn More
Everyday 12:00 PM - 2:00 AM